"I Look Forward to the Opportunity to Serve You."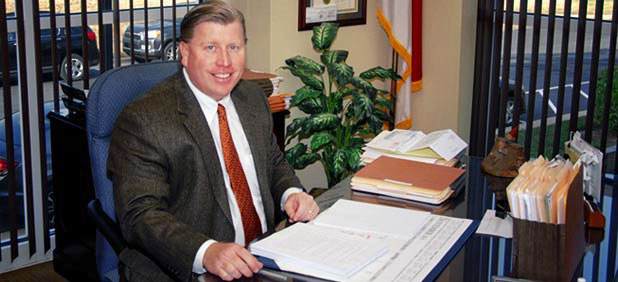 Robert W. Ewing, Esq.
Why Choose Our Firm
Proudly providing services to residents of the greater Clemmons and Winston-Salem, North Carolina, communities in Forsyth and Davie Counties.
We are a full service law firm that specializes in family law, estate planning, real estate transactions as well as traffic and criminal law.
We represent a wide range of clients and have earned an outstanding reputation for advising and representing a diverse client base throughout central North Carolina.
The Ewing Law Firm has extensive experience representing clients, handling more than a thousand cases, before the North Carolina District Court, Superior Court, Court of Appeals and the North Carolina Supreme Court.
You will receive quality representation for a fair and reasonable fee. We will work for you to achieve the best possible outcome!
Family Law
Ewing Law Firm represents a wide range of clients in family law matters in and around Forsyth and Davie Counties. Robert W. Ewing practices in the area of divorce law no matter how simple or complicated your domestic case may be. Mr. Ewing represents clients in the preparation of separation agreements and all aspects of divorce including simple divorces. In more complicated matters where the parties are not able to settle their domestic issues Ewing Law Firm handles:
Child Custody and Support Cases
Termination of Parental Rights
Adoption Cases
Post Separation Support
Alimony
Equitable Distribution (property division) matters
Ewing Law Firm strives to reach a just and fair agreement between our client and the opposing party whenever possible. If an acceptable agreement cannot be reached, Robert W. Ewing vigorously pursues and protects his client's rights in court.
Traffic Law
For twenty years Robert W. Ewing has represented clients in virtually all types of traffic matters. The Ewing Law Firm handles traffic tickets in Forsyth and Davie Counties, North Carolina, for offenses such as Speeding Tickets, Stop Sign Violations, City Ordinance Violations, Reckless Driving, Driving While License Revoked and Driving While Impaired.
Traffic tickets and moving violations can have a serious impact on your driver's license that could result in revocation of your license and points on your driving record, which in turn can increase your insurance premiums or make the premiums unaffordable. In addition to points on your license, certain traffic ticket convictions can result in an automatic license suspension. Community service, probation or possible jail time are all possibilities for certain convictions.
If for some reason your driving privilege has been suspended, we can review your license status to determine if you are eligible to have your license reinstated. In some cases your suspension period may have ended or you may need to clear up a ticket. In other cases, you may have to request a hearing before the N.C. Division of Motor Vehicles before your license can be reinstated.
Criminal Law
Robert W. Ewing is an experienced attorney who has represented criminal defendants in State and Federal Court matters for over twenty years. Ewing Law Firm can give you professional and legal counsel and representation including, but not limited to, the following charges and or convictions.
Speeding/Reckless Driving
DWI/Limited Driving Privileges
Drug Offenses in State and Federal Court
Assault and Battery
Larceny and Embezzlement
Vehicle Seizures
All Other Felonies and Misdemeanor Charges
Expungement of Prior Criminal Convictions
Ewing Law Firm's criminal defense practice also offers skilled representation involving State and Federal Appeals. Based on extensive experience in the field, Robert W. Ewing has a thorough and expert understanding of criminal law in pursuit of requests for legal reconsideration of convictions and sentences.
Wills, Estate Planning & Administration of Estates
Wills, Living Wills & Powers of Attorney
Trusts & Guardianship
Estate Administration
Ewing Law Firm represents clients in all facets of their Estate Planning from reviewing an existing Will to preparing a new Will. Robert W. Ewing is experienced in the preparation of Living Wills, Living Trusts, Powers of Attorney and Health Care Powers of Attorney. Not only does Ewing Law Firm prepare estate planning documents, Robert W. Ewing will handle the administration of the estate, which is settling of the decedent's estate.
In planning your estate Ewing Law Firm will work to accomplish the following:
Assure that your assets go to the people you want to have them
Set up trusts for minors or others not capable of handling assets
Name personal representatives, trustees and guardians
Plan the estate and asset ownership to reduce death taxes
Coordinate dispositions of your estate with insurance benefits and retirement benefits
Real Estate Transactions
The firm represents buyers and sellers in residential real estate closings. The Ewing Law Firm represents the buyer or seller in preparing the title search and completing your closing with the mortgage company. Mr. Ewing also drafts deeds, contracts for the sale of real property, lien waivers and tax documents relating to the sale of your home. Moreover, this firm represents buyers and sellers involving commercial property purchases, sales and leases.
Robert W. Ewing is experienced in handling intra-family transactions in which one family member wishes to sell, lease or enter into a co-tenancy or equity sharing agreement with another family member. We also handle intra-family buyouts, financing and security agreements.
Some of the most important decisions you make in your life may involve the purchase, lease or sale of residential and commercial real estate. Mr. Ewing will help ensure your rights and interests are protected.
We work closely with our clients to structure the transaction the way they want it. We strive to provide the highest level of personal service to each client.
Robert Ewing is a strong & distinguished attorney who has successfully represented clients in each of these areas